Fulein and Macaron's
FUNDEMENTAL LECTURE
of "SamoRine"
(v2.0)

---
---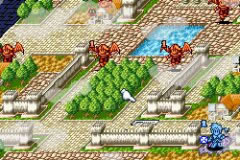 Strong enemies are approaching!
Your current Units might not be strong enough.

Macaron: The enemy is becoming stronger. But you can't summon powerful units....



Fulein: Yeah, that's right. I think we should bring out a "Soldier." The Solder has a 【skill】called "Preemptive" which makes it very powerful.



Ooh.... You can only summon a "Fighter"....



When a Fighter has "Attack Power of 15 or higher," he can 【evolve】to a soldier.



Is that right? Now, don't we have to make the Fighter level-up?



Sometimes. If the level isn't high enough, we can 【combine with a "Fang" to increase Attack power】.



Ah, I get it. Since you have a "Fang" (牙) you can try to combine them.


---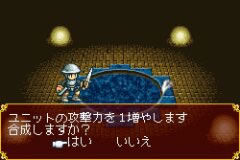 Combine with a "Fang" to increase attack power!
There! A new class can be chosen!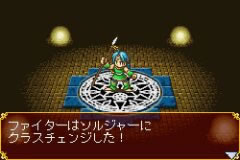 Evolved into a Soldier!

His attack power became 15. He can evolve!

It works! He's now a soldier.



Good. The fight will be a lot easier now.



---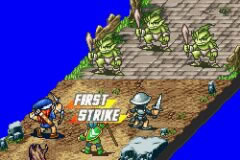 After class-changing, you can use the soldier's skill "Preemptive"!

The Preemptive skill is good for defense. The class-change was good♪


---