Fulein and Macaron's
FUNDEMENTAL LECTURE
of "SamoRine"
(v2.0)

---
---

Fulein: We're introducing the most powerful attacks last.



Macaron: What? What?



When a three-person party meets the requirements for a "Team Attack," a special killer skill may be used.

---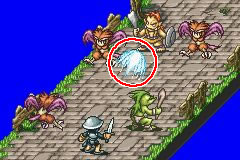 This is a "Team Attack"!


Ah! Seriously, I haven't seen those attacks!! What are the conditions??

Even here the attribute is important.

The unit's attribute?



Yeah, you got it.
・Don't have a unit in the【party】have the same or opposite elemental attribute as the leader.
・The attributes of the three unit's must all be different.
are the basic conditions.

[Translation Note: Is this correct?! Is it?! >_<]



Yeah~~. It's hard....



For example, the fire-elemental Fighter is the
【leader】
,and because the
【opposite element】
is water, the teammates should be wind-elemental and earth-elemental.
---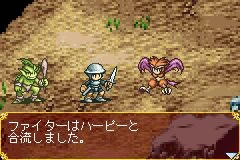 Earth-elemental "Goblin" and wind-elemental
Harpy have opposite elements.

Hmm-hmm. The earth-elemental Goblin and the wind-elemental Harpy have become teammates.



That's right, it's OK. Well, let's try fighting with this party.



---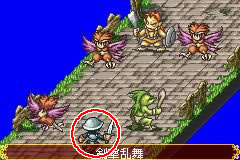 There! Conditions were met!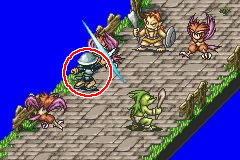 Team Attack "Sword Dance" was begun!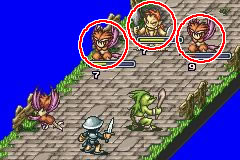 Damage was given to everyone!

Awsome! All the enemies took a lot of damage!!



We did it. It's fun to think of which three units to put in a party so that it'll work everytime.



Yeah, that's right. We're aiming for them to lose ♪


---